Here's How To Boost Your Ads Engagement with GIFs
2

Minute read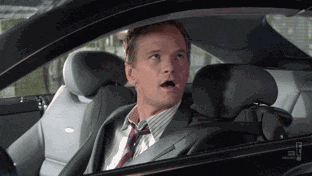 At the intersection between image and video, there's a fine line that can be defined as a GIF. Beloved by millenials, praised by Twitter fans and highly underrated by most advertisers, GIFs are here to stay.
To understand how big GIFs have become, all we need to do is take look at the GIF creation platform Giphy, which is home to over 65 million monthly visitors.
So why should we use GIFs in our ads?
With more than 6 million advertisers on Facebook, newsfeeds are flooded with new ads every day. As advertisers, our goal catch user's attention stop the user from scrolling for a moment. This has become increasingly difficult, as users are developing the habit of simply skipping plain ads.
Here's where GIFs become incredible powerful.
Unlike normal images which look like a blank space for most users, GIFs have something special that makes users click. GIFs don't take a potential big time investment such a video, yet they manage to tell users more than a simple image.
Being more alike a short video format, it presents some unique advantages:
It surprises the users which are well used to static images
It entices users to watch the GIF until the end
It's an untapped ad format
It's loved by millennials
It's somewhat fresh
It's expressive
It's fun
1. Create your GIF
The easiest way to create your GIF is through… you guessed it: Giphy's GIF Maker tool.
You've got 3 options:
Choose multiple photos
Choose a video
Add a Youtube or Vimeo link
Once you've selected a video, you can edit the GIF duration and start time. GIFs are meant to look cool when looped, so make sure the transition between the end and the start is not too abrupt. It may take some to find the right transition, but it's going to be well worth.
Next is where the fun part begins.
You can add a clear call to action, a funny text, some cute stickers, overlay filters or even drawings. Once your GIF is ready press Continue to Upload.
On the next page simply press Upload to GIPHY and you're done. Your GIF has been created. Here's the final result: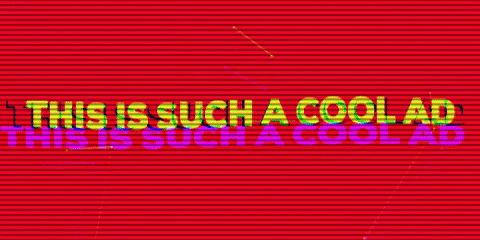 All we need to do next is right click on the GIF and download it to our PC.
2. Add the GIF to your ads
Creating the GIF was the hard. Since we've already downloaded the GIF, all we need to do is create a new ad, select Video/Slideshow as the format and upload your freshly created GIF.
Boom! Just add your copy and your ad GIF ad is now ready to roll.
Best Practices When Using GIFs in Facebook Ads
Choose high quality images or animations.
Choose subtle motion.
Use a GIF with a file size less than 8MB.
Use a GIF with less than 20% text on the image.
Avoid GIFs that flash or are grainy, as your boosted post may not be approved.
Avoid splashy, one-off posts. The best GIFs are used in a series to tell a bigger story.
GIFs may not play on all mobile devices. For better results on older phones and slower networks, try slideshow video ads.
Conclusion
With just a few advertisers using them, GIFs are one of the easiest ways to boost your ads engagement and cut through the clutter in 2019. If you're ready to spice up your Facebook advertising make sure to add GIFs as part of your digital toolbox.
Optimize your advertising budget, increase ROAS and spend less time managing Facebook Ads with Adhance.io. Try for free our professional automation platform and watch your advertising take off.